History of the Corsini family vineyard.
The story that has led us to where we are today.
---
Gino Corsini
Gino was born on the 15th of May, 1933 in Bagni di Lucca, Italy. He was the eldest of 4 children and was raised with his immediate family, Grandparents, Uncle, Aunt, and cousins on a small farm in Bagni di Lucca. They provided most of their own food and as with many European families, made wine together. After WWII, unemployment in Italy was very high, so Gino did whatever job he could find. This included wood cutting, working with his father as a blacksmith, working as a baker and helping his grandfather as a stone mason.
.In 1952, at the age of 19, Gino left Italy to come to Australia on the ship Castel Bianco. Once in Australia, he was sent to Greta Migrant camp in N.S.W. Finding work in Australia proved to be more difficult than expected, however Gino again, took any work he could. This included working as an airport gardener and cutting sugar cane in Babinda, far north Queensland. After just three weeks, Gino contracted Leptospirosis, a bacterial infection from rats living in the sugar cane and was unable to cut cane again.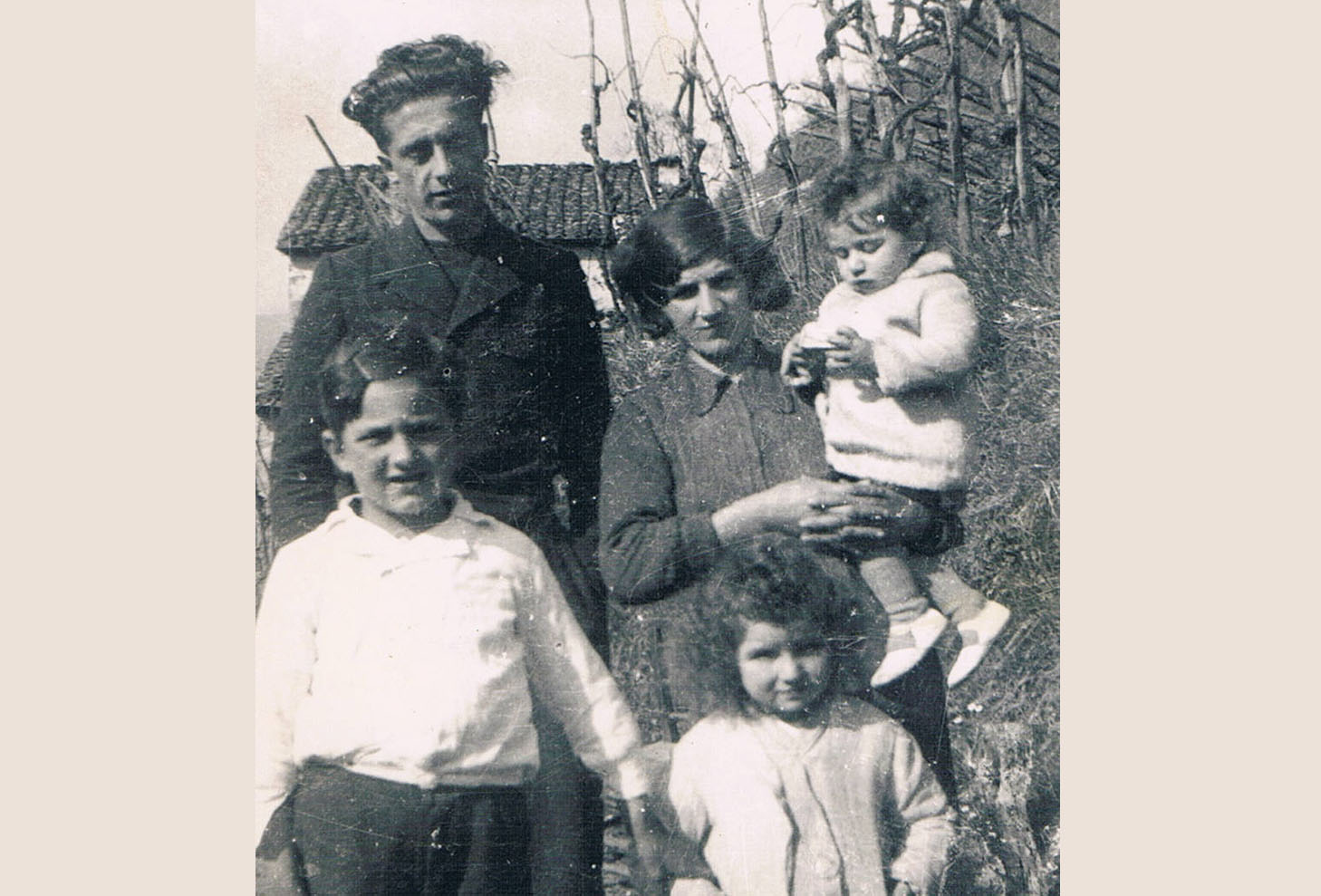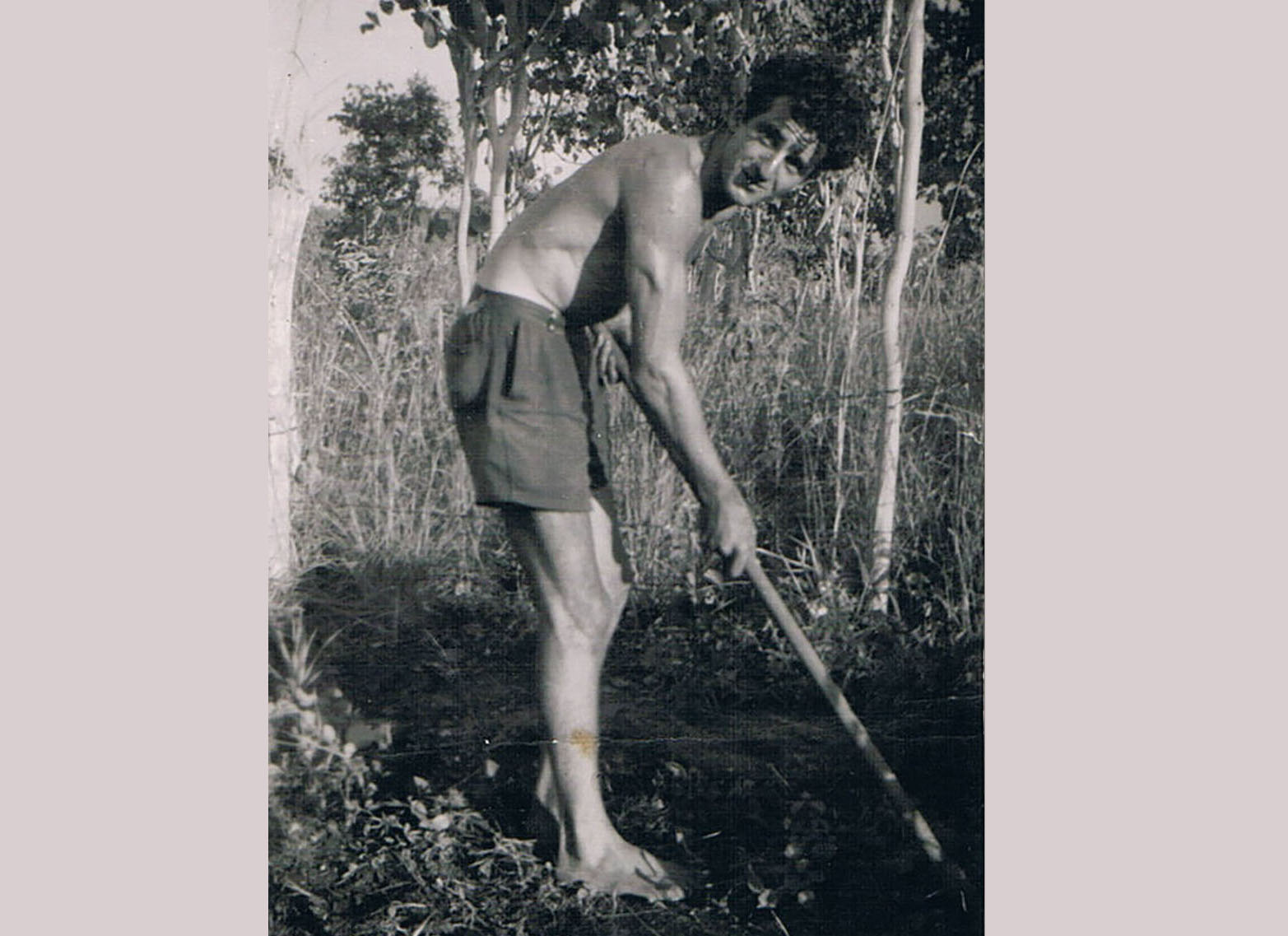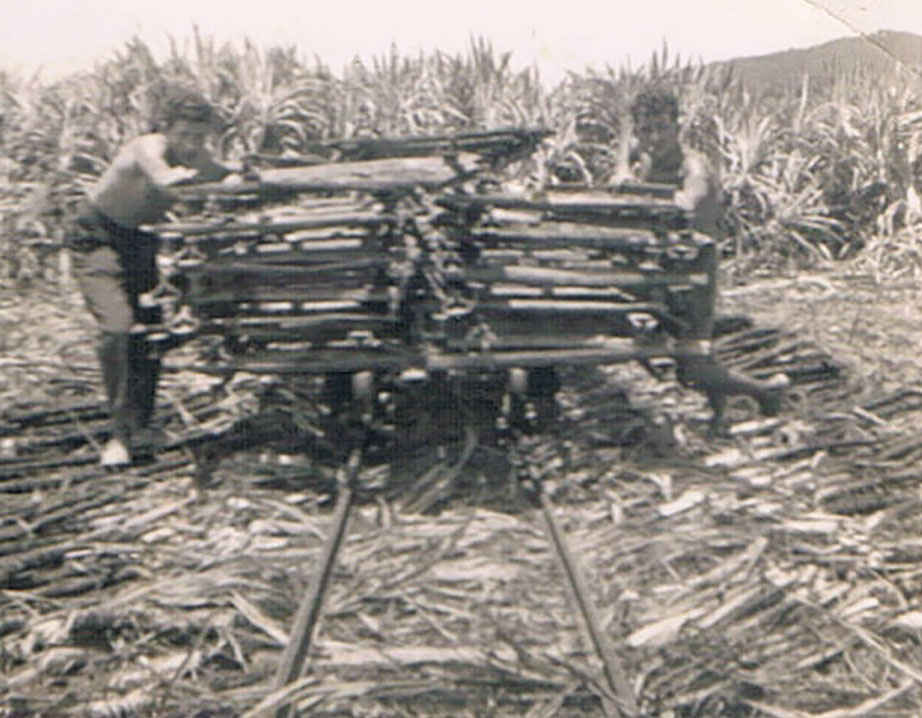 ---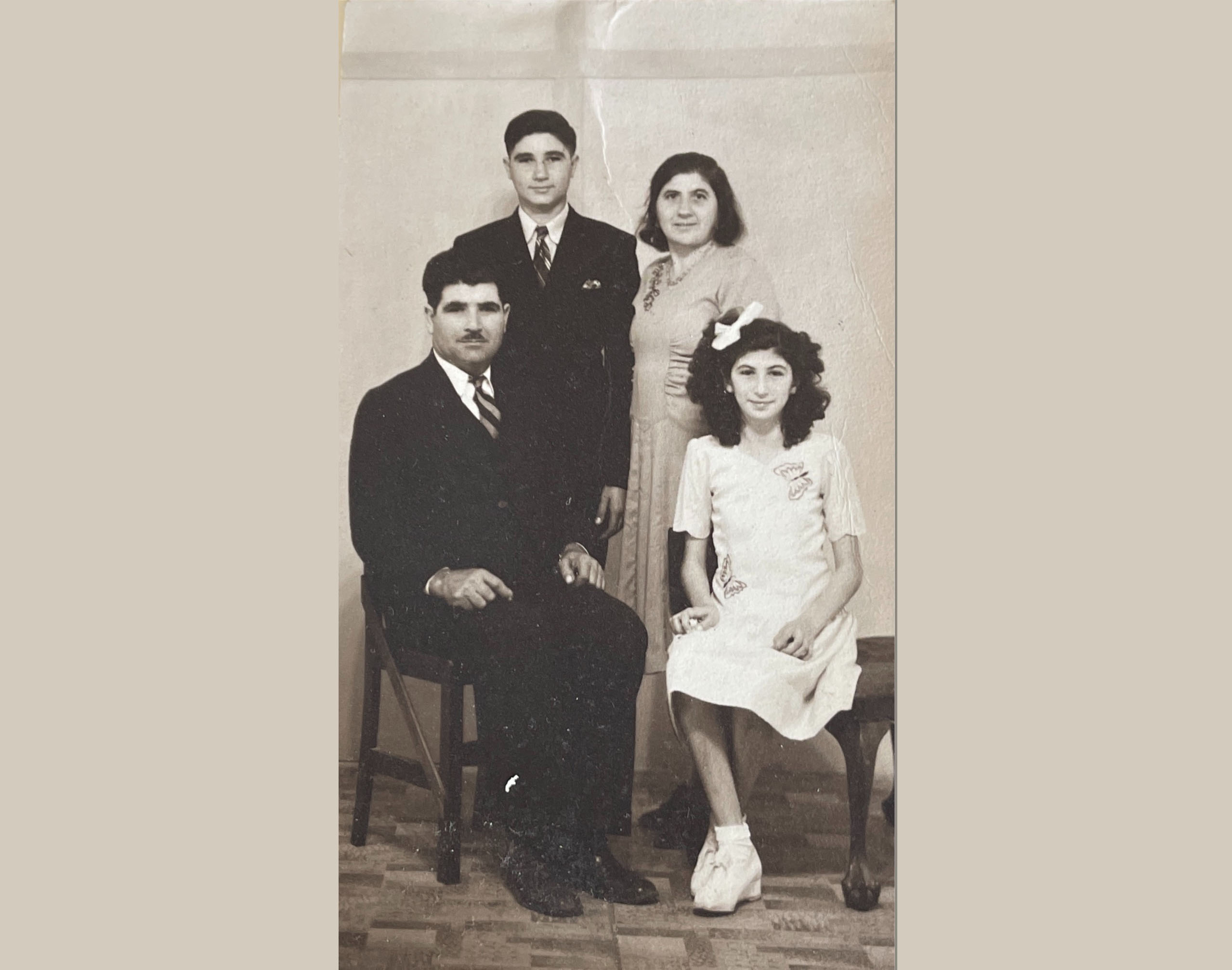 Carmel Corsini (nee Musumeci)
Carmel was born on the 30th of December, 1934 in Innisfail, Queensland. She was the daughter of Italian immigrants from Sicily. After completing her schooling in Moresby, she worked as a seamstress and an assistant at her brother's pharmacy in Mareeba.
---
Gino and Carmel Marry
It was in 1953 that Gino moved on to Mareeba, where he share-farmed tobacco for 5 years. In 1957, he met his wife to be, Carmel Musumeci at a local dance. Carmel was born in Australia and spoke English and Sicilian, with Gino speaking the Northern Florentine dialect. Carmel's parents also had an initial bias about 'Northerners'. Despite these challenges, Gino and Carmel got married in September 1958. Gino's parents were share-farming and requested Gino's assistance so he and Carmel moved to Myrtleford Northeast Victoria. In 1959 Gino and Carmel bought a Fish and Chip Shop in Wangaratta, Victoria.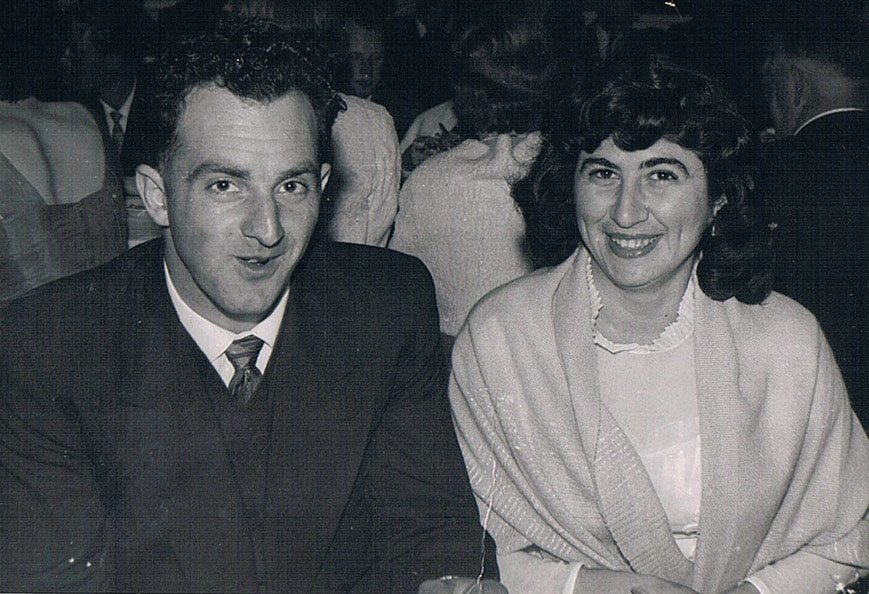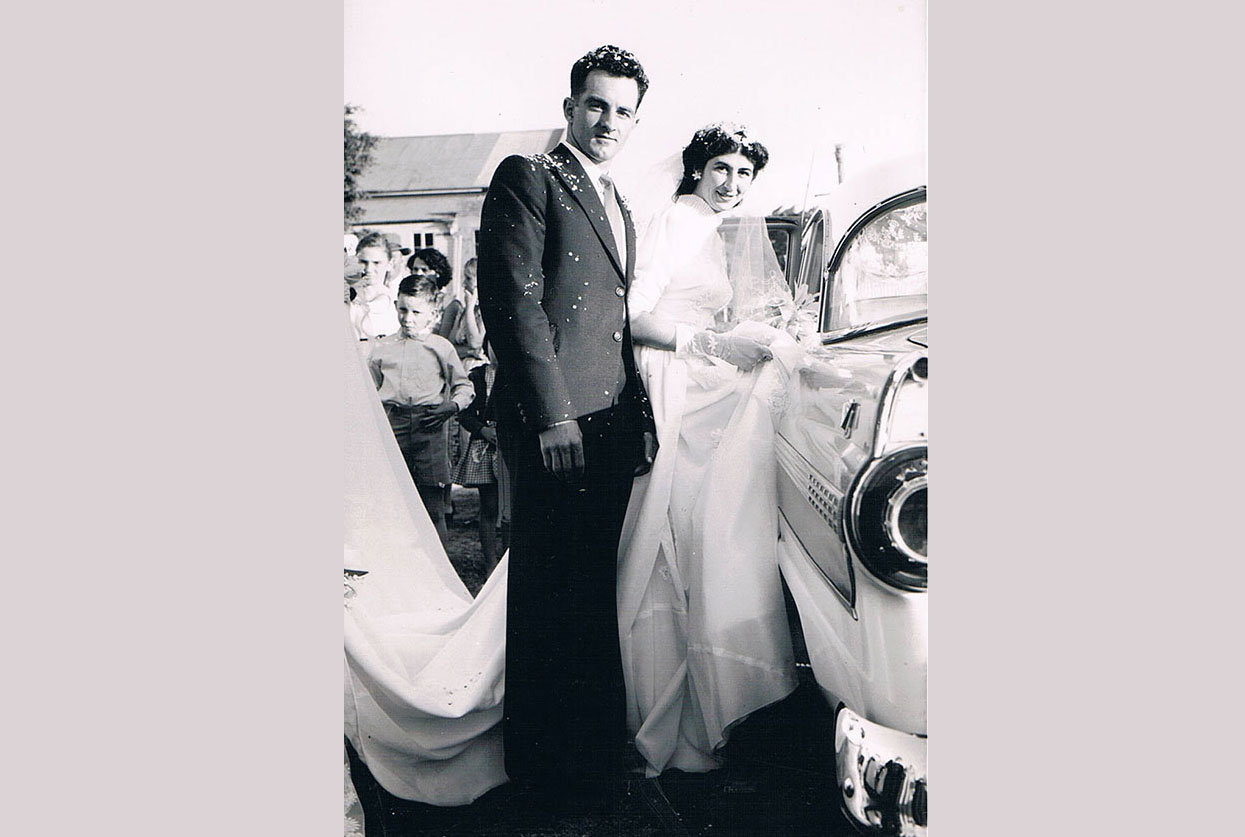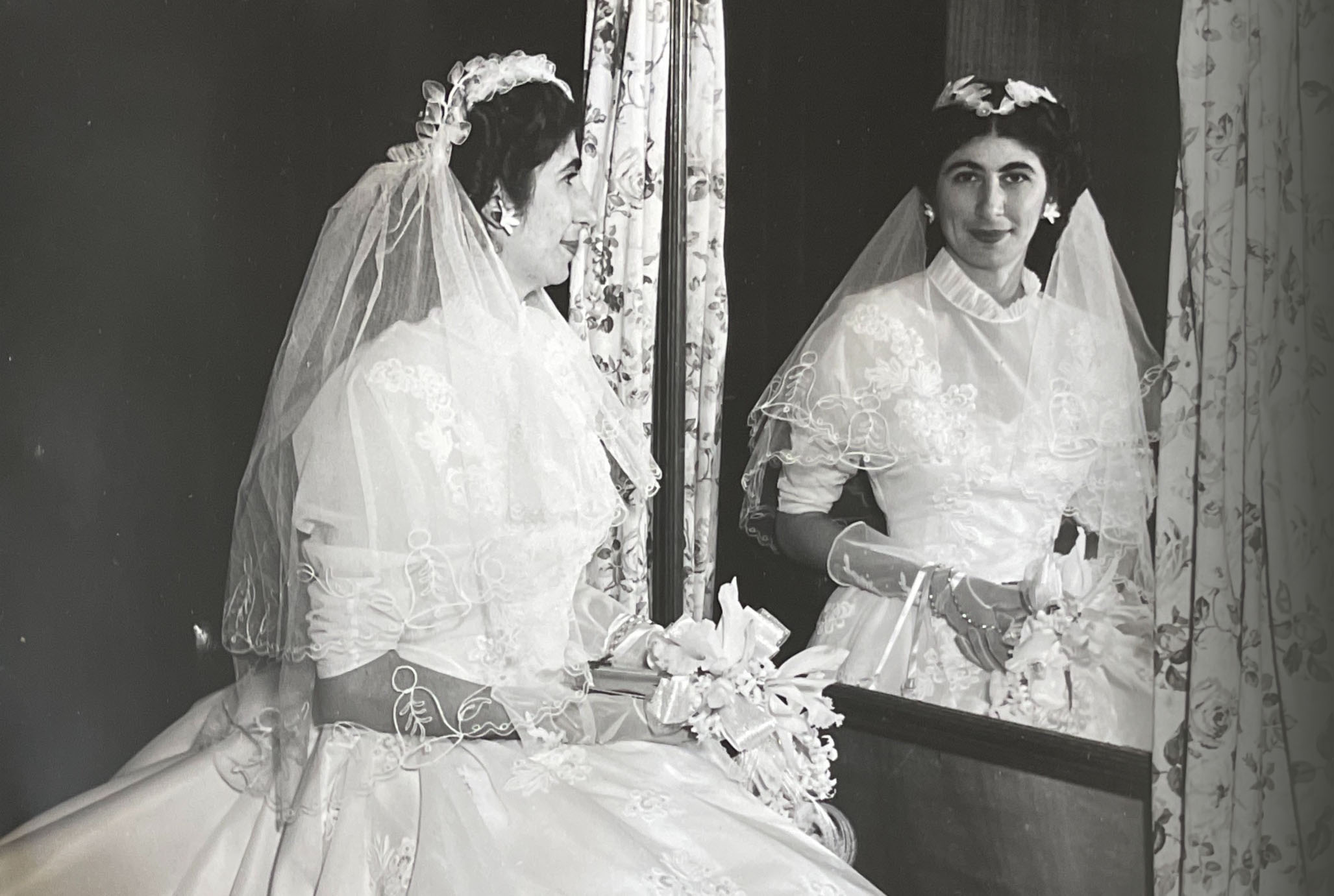 ---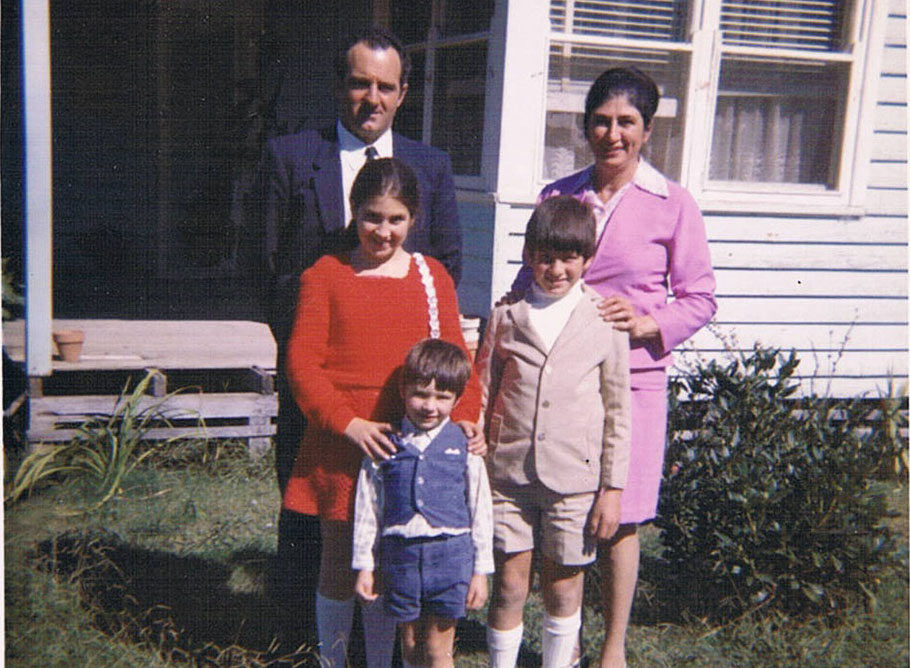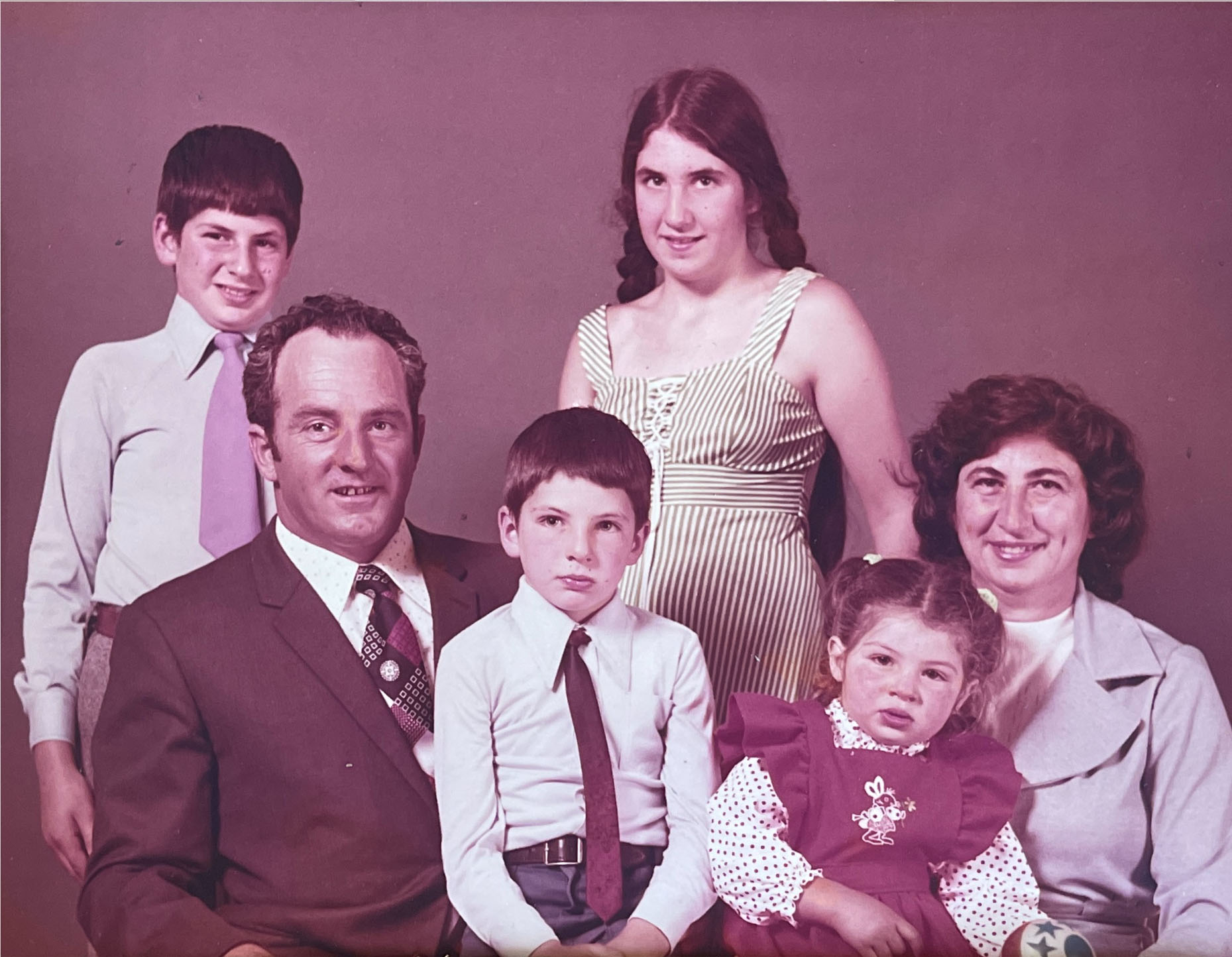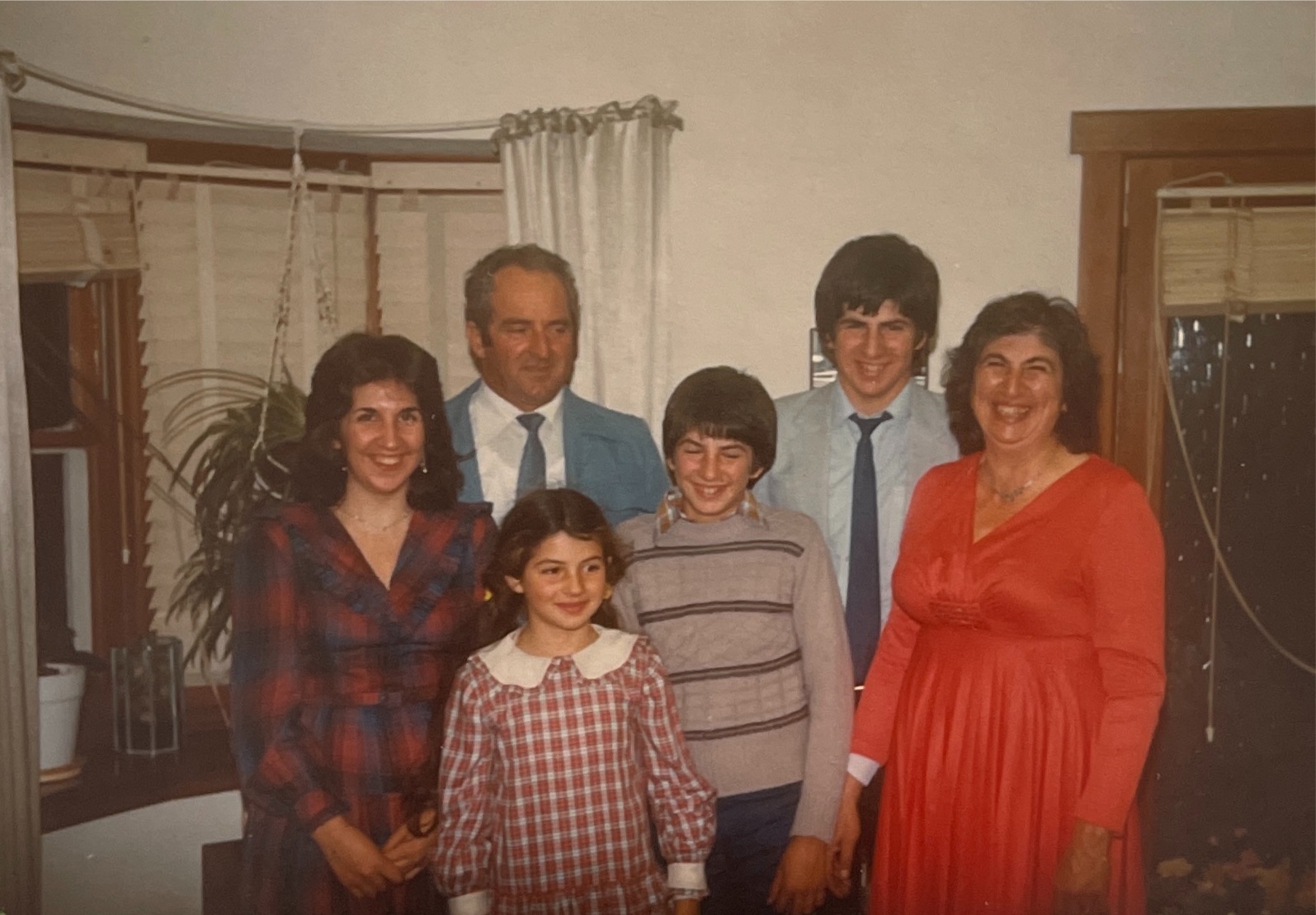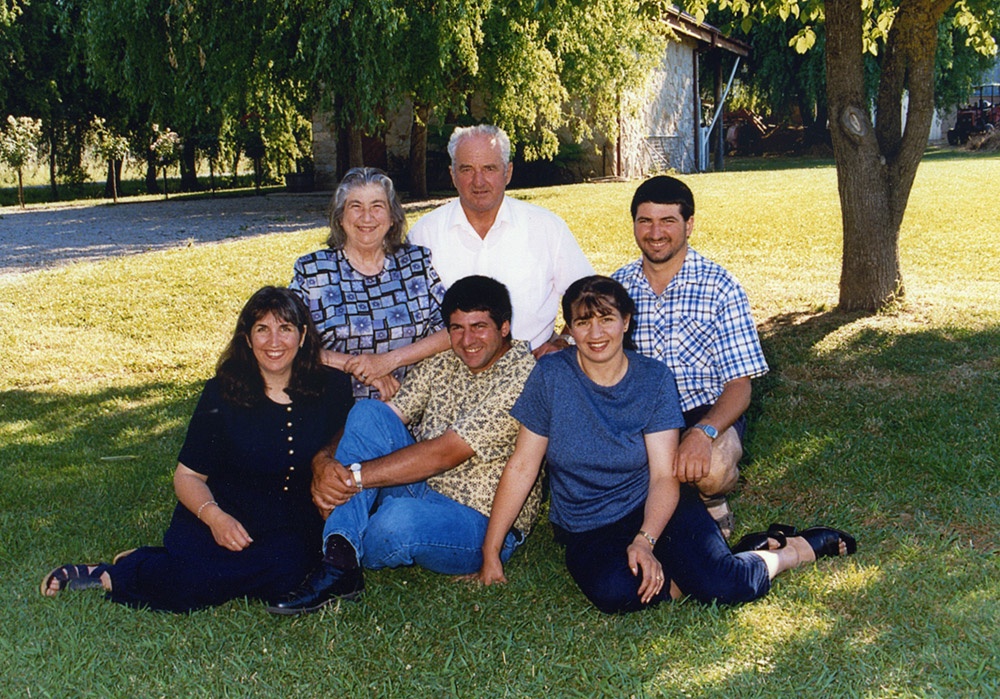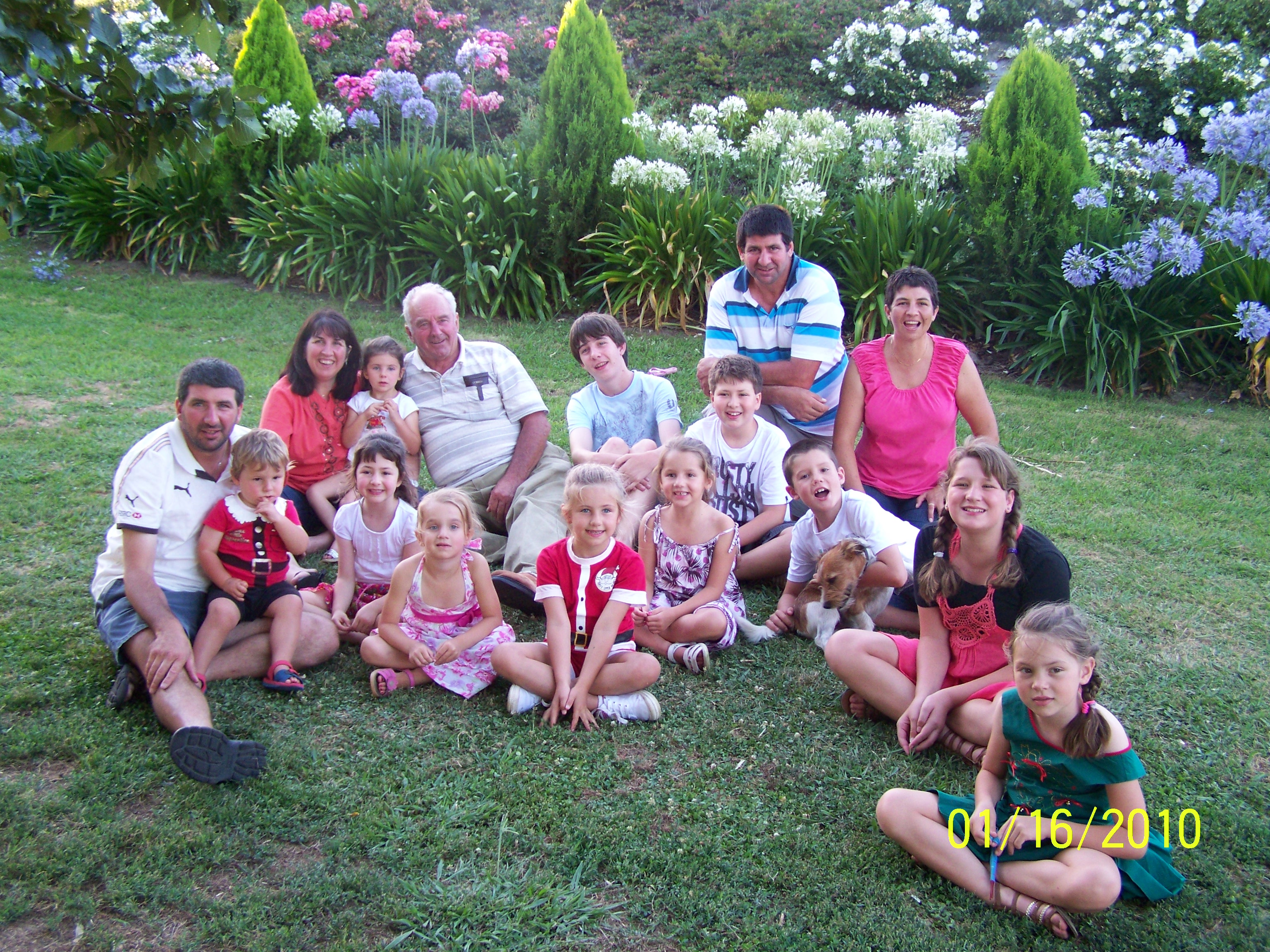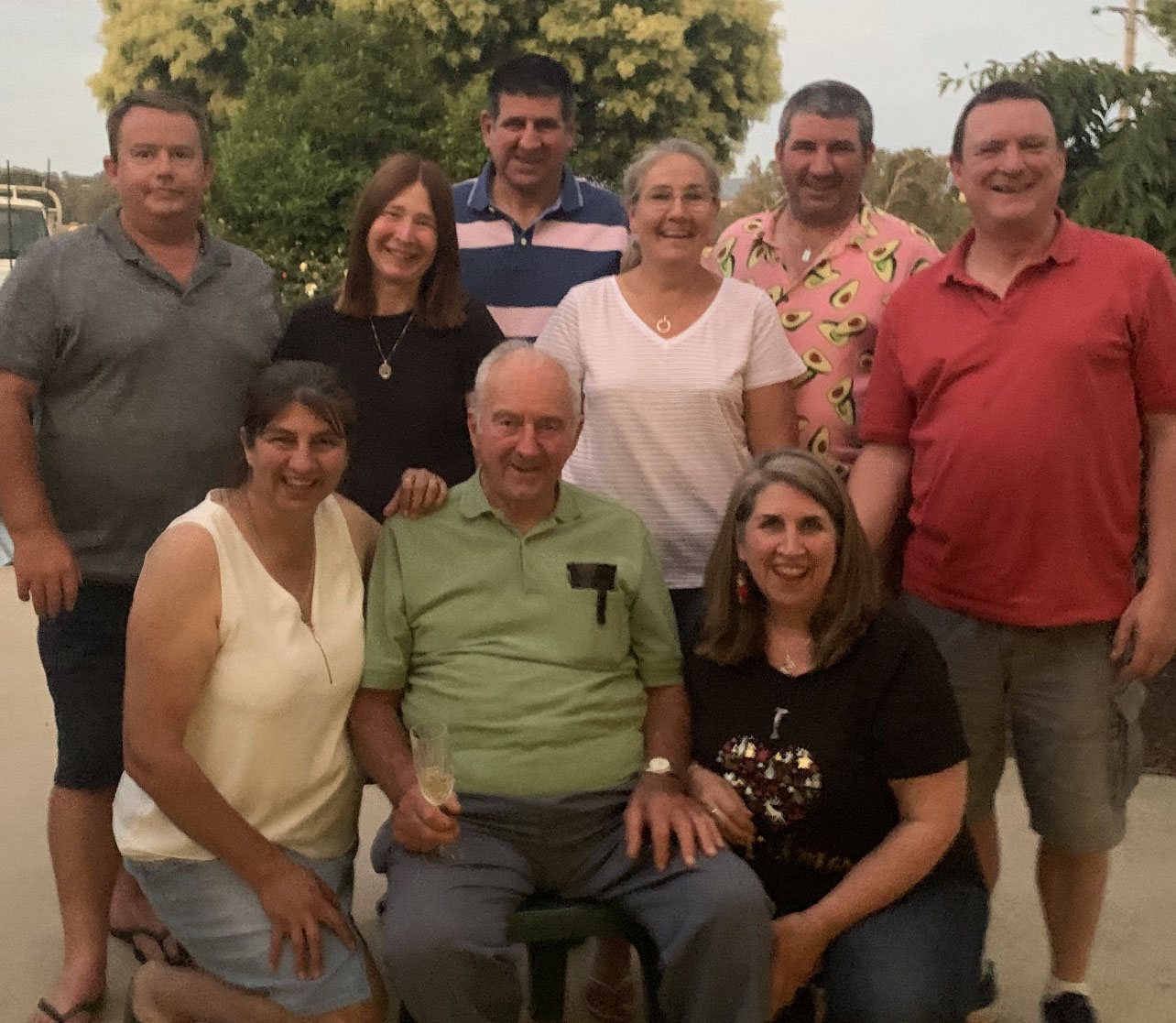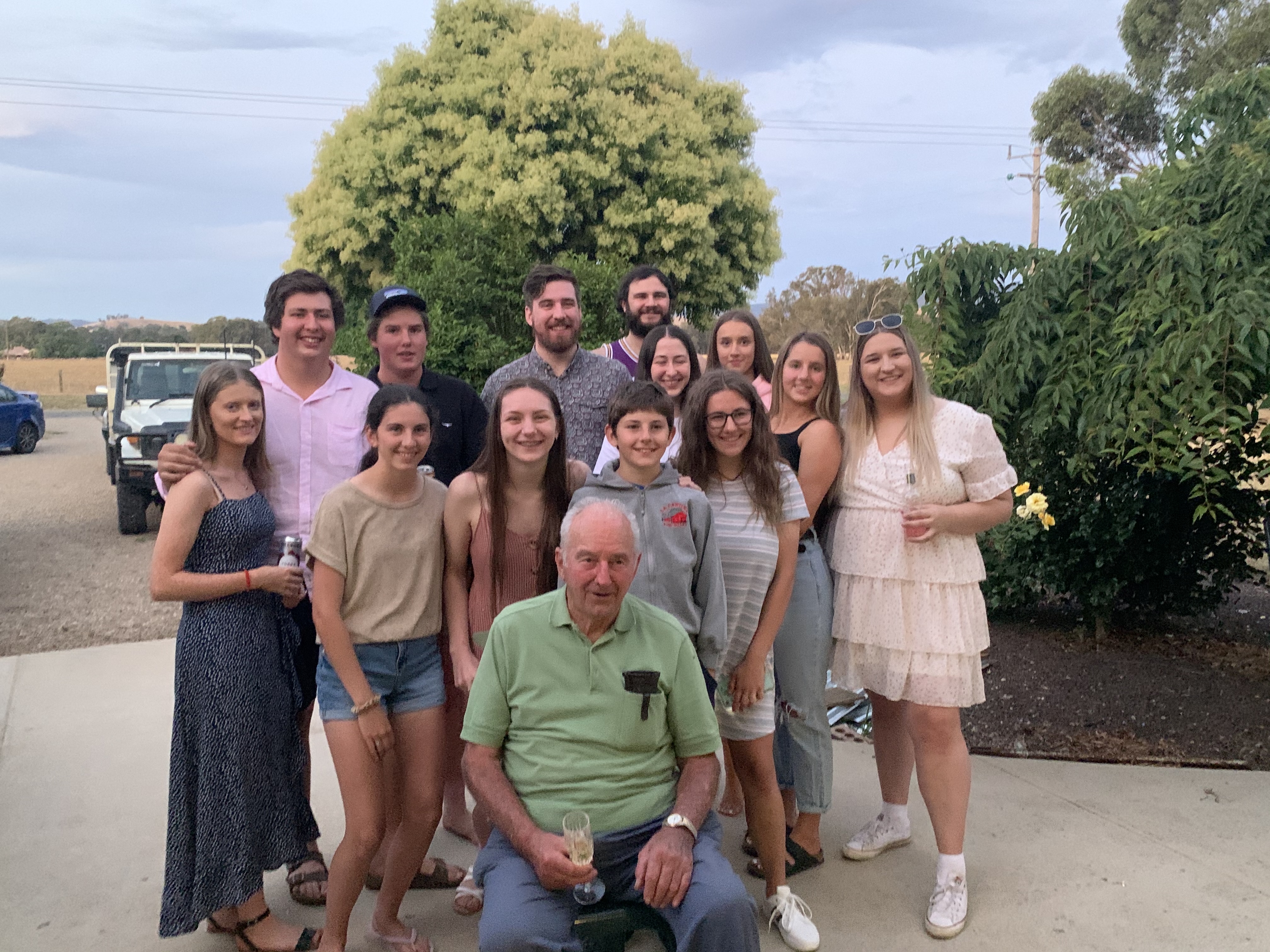 Corsini Family
Their first daughter, Janene, was born in 1963. A year later they sold the fish and chip shop and went back to tobacco farming in Mareeba. This crop was wiped out by hail, so they returned to Porepunkah, Victoria however, their tobacco crop was also lost here due to drought conditions. In 1965 they moved to Eurobin, Victoria, and share-farmed tobacco for 4 years. It was late in 1965 that their second child Peter was born.
In 1969 they bought their King Valley property, where Gino still lives today . They grew tobacco up until 1994. In 1970 their third child, Franco was born before the birth of their fourth child, Linda, in 1974.
---
Gino and son Peter plant the first vines
In 1980, Peter, the eldest son was now working on the farm with Gino. Local winery, Brown Brother's of Milawa, approached Gino, Carmel and Peter to become contract growers. This was the beginning of the Corsini Vineyard. Gino continued his family tradition of making his own wine for family and friends. Over the next few years, the quantity of tobacco grown on the property lessened and the vineyard increased in size.
In 1992, Gino and Carmel's eldest daughter got married and insisted that her dad's wine was to be served at the reception. From that day, people asked if they could buy Gino's Vino. (Gino's wine). It was in 1993 that they decided to no longer grow tobacco.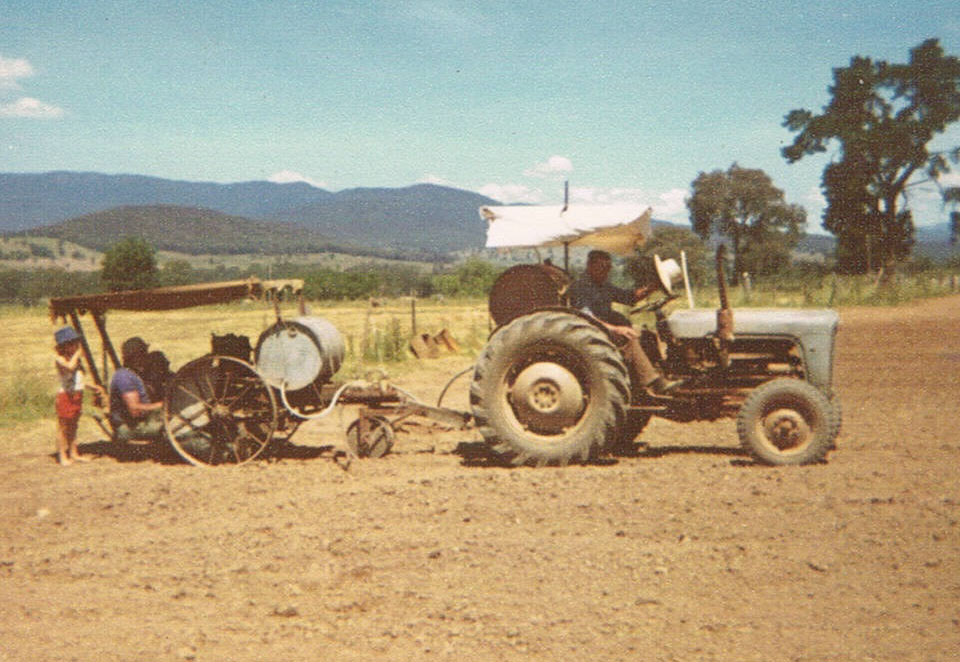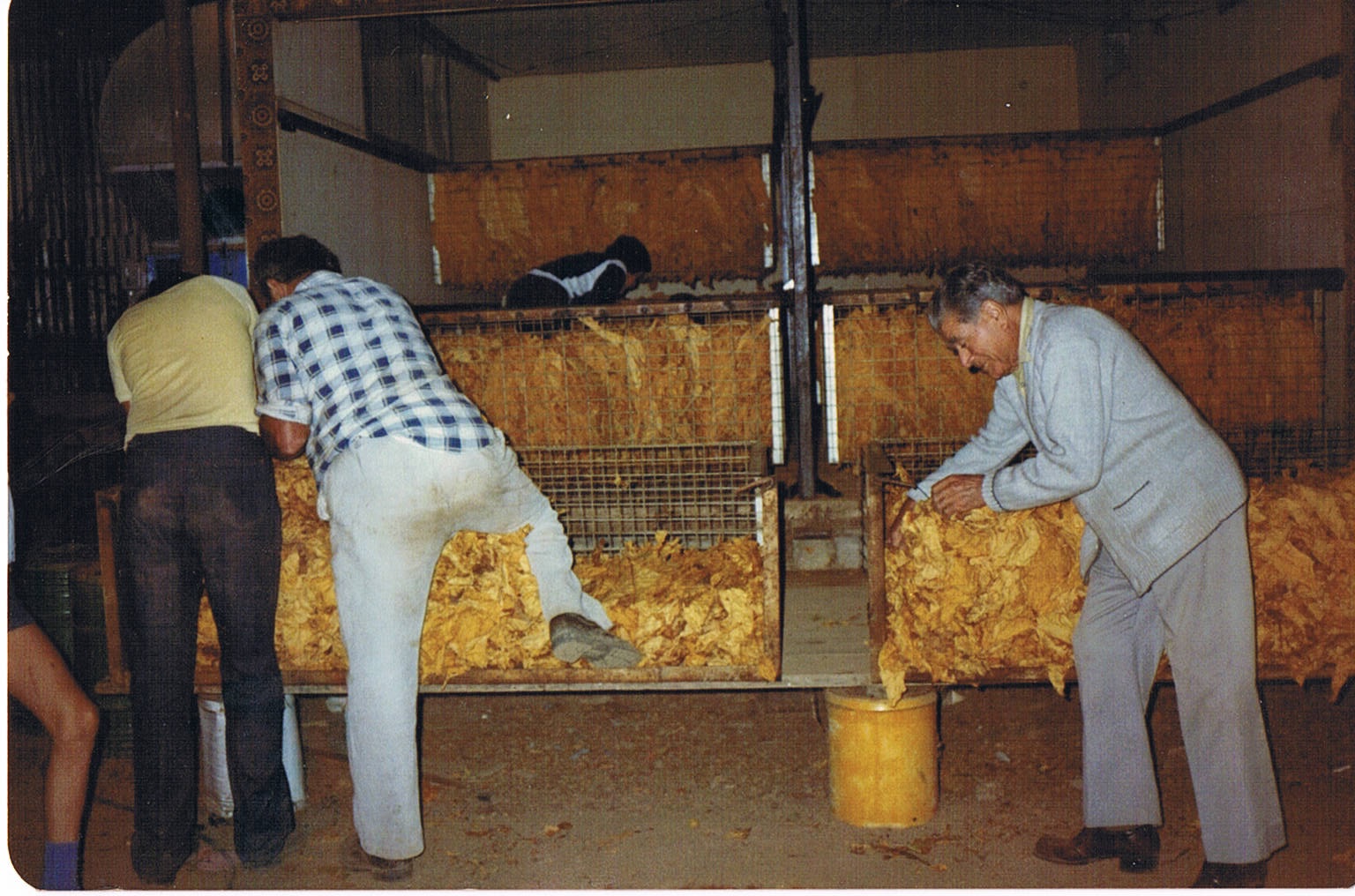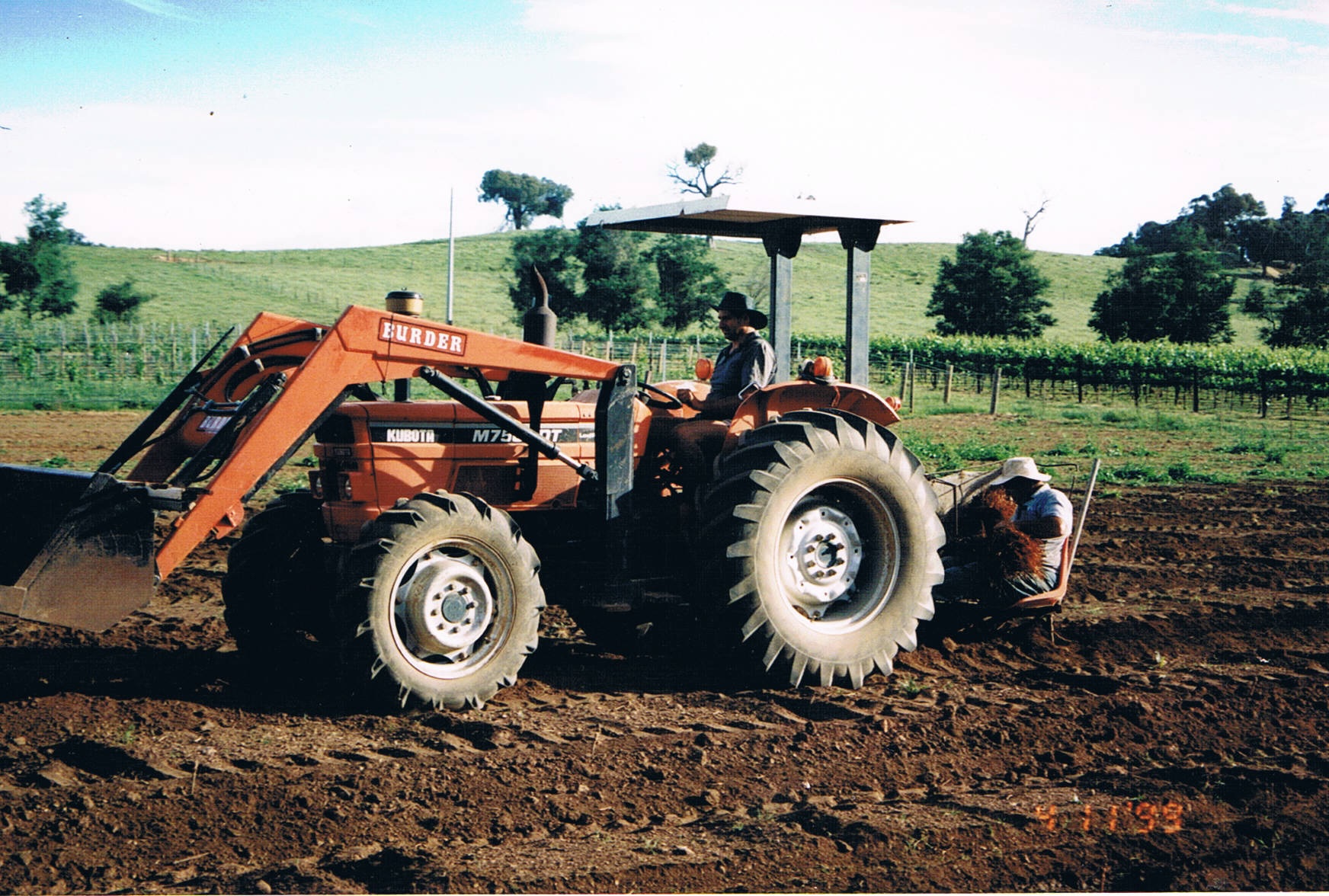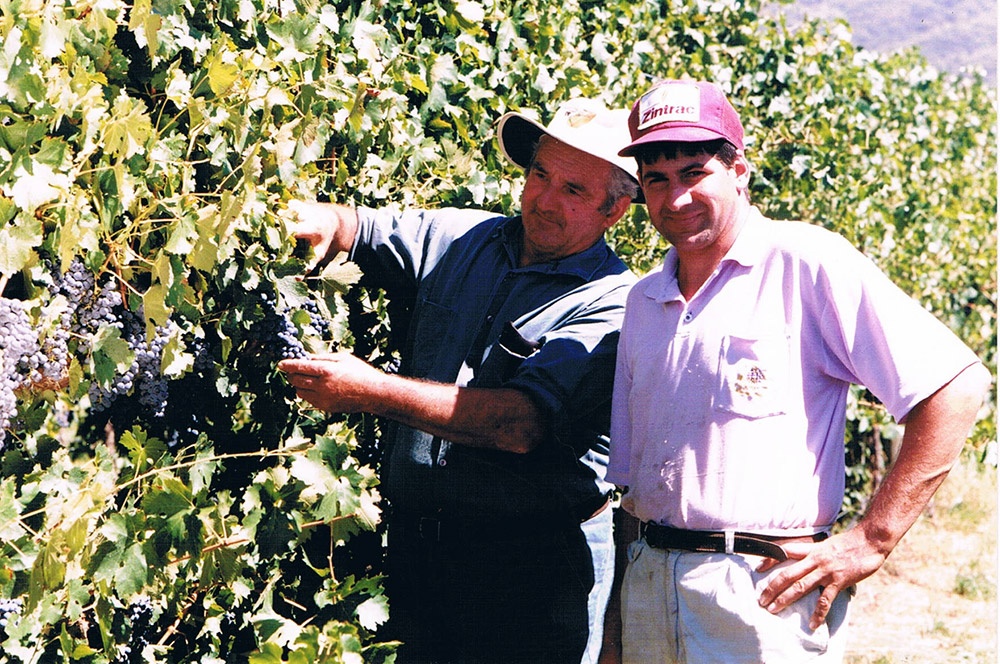 ---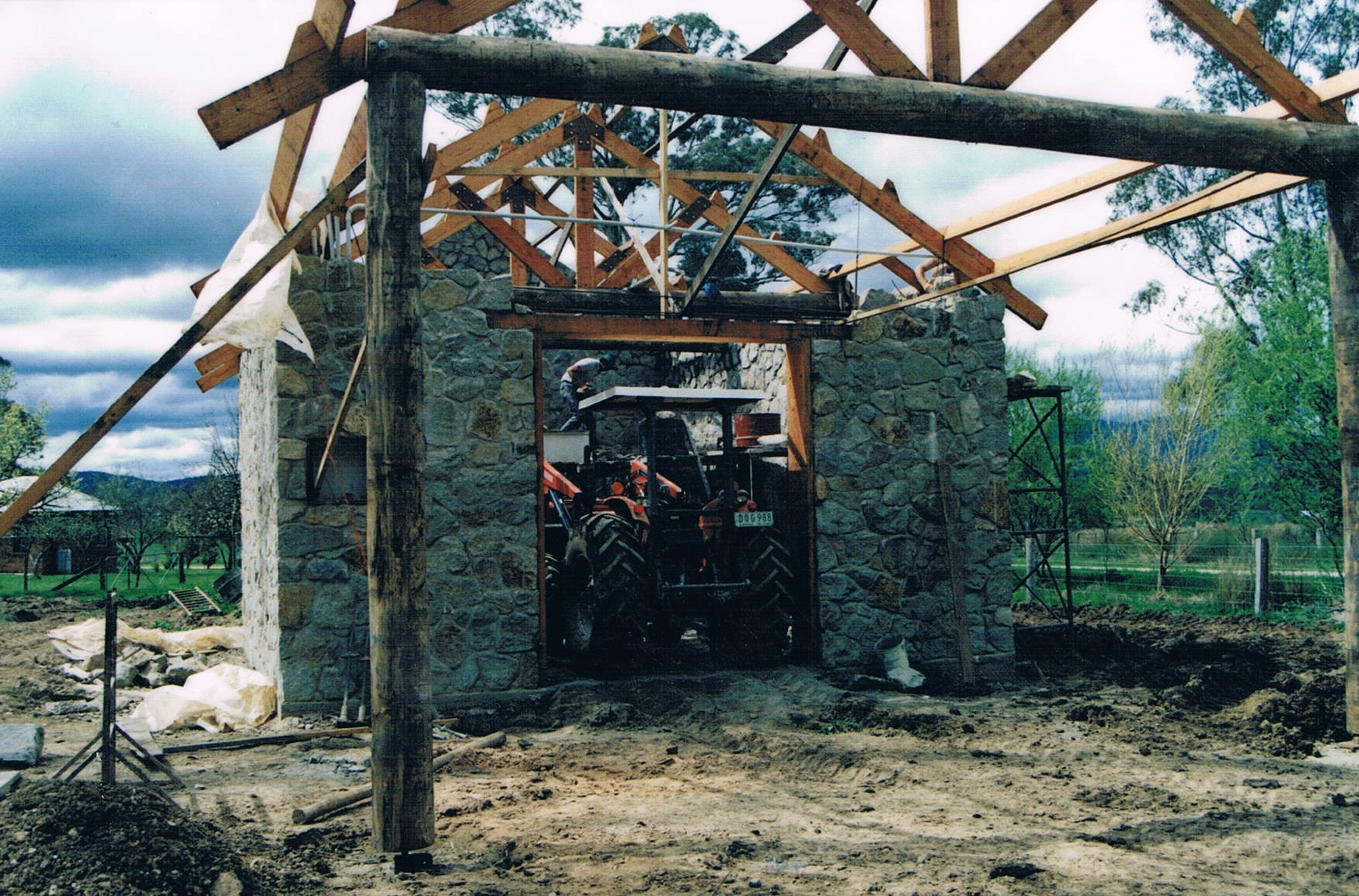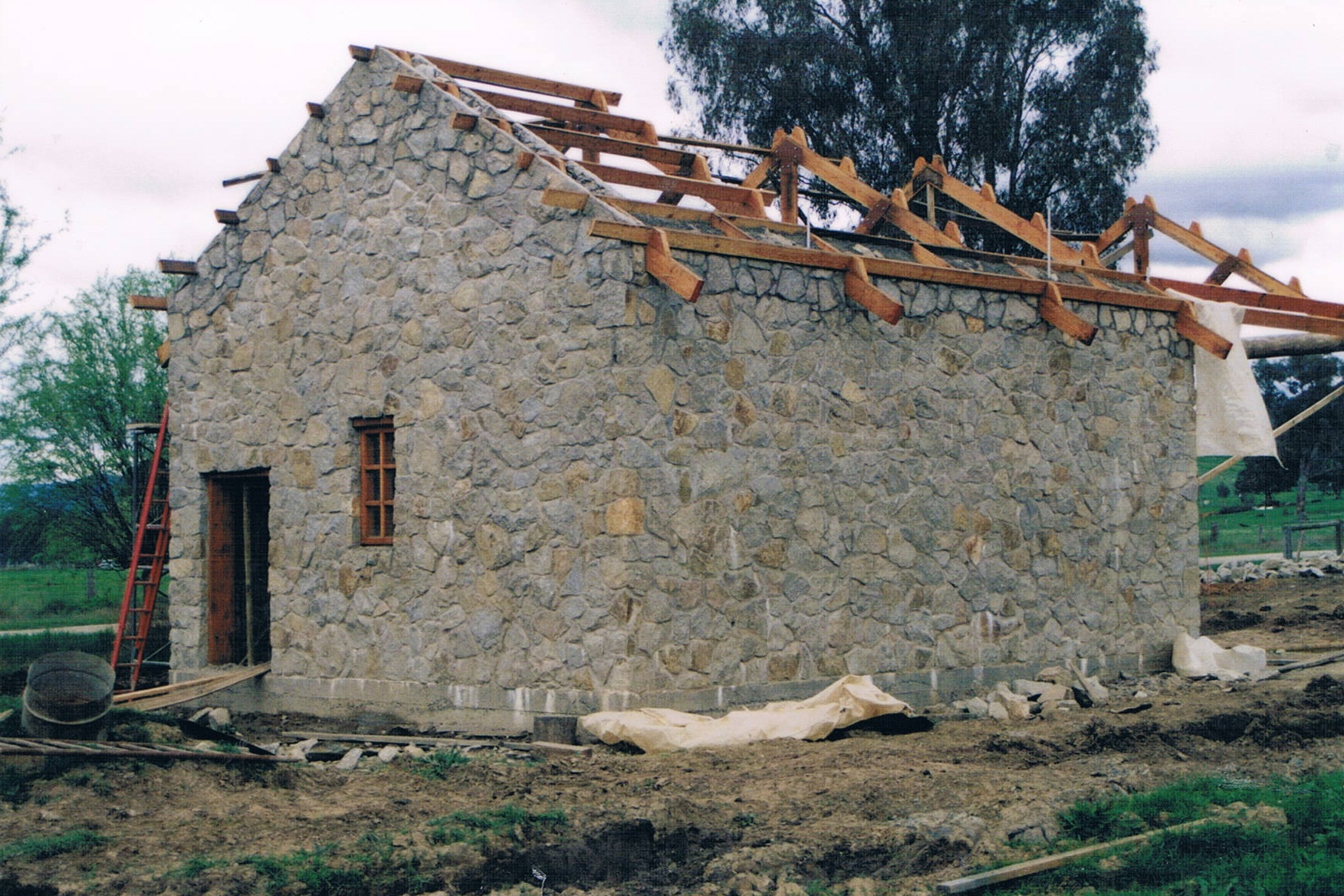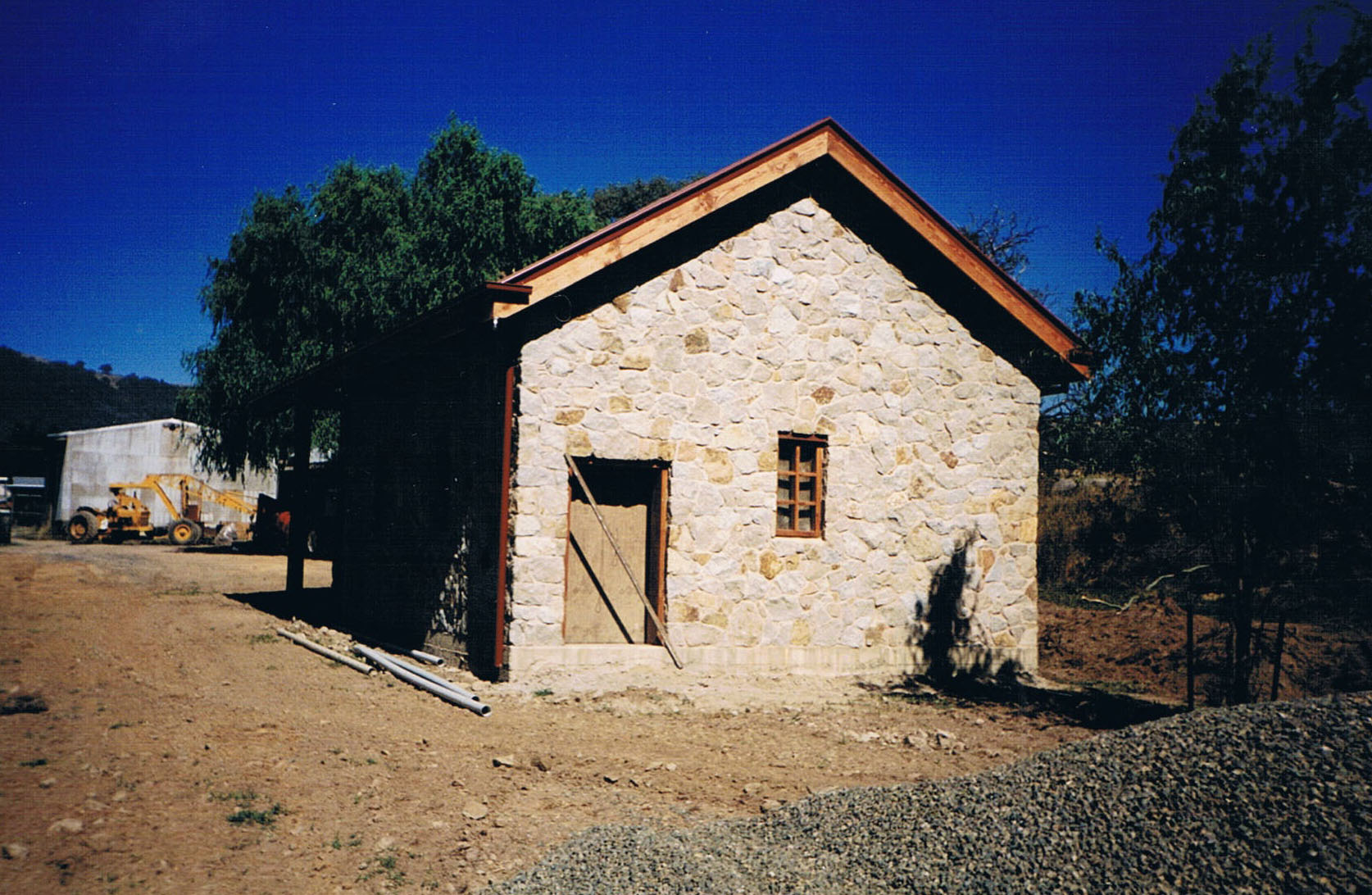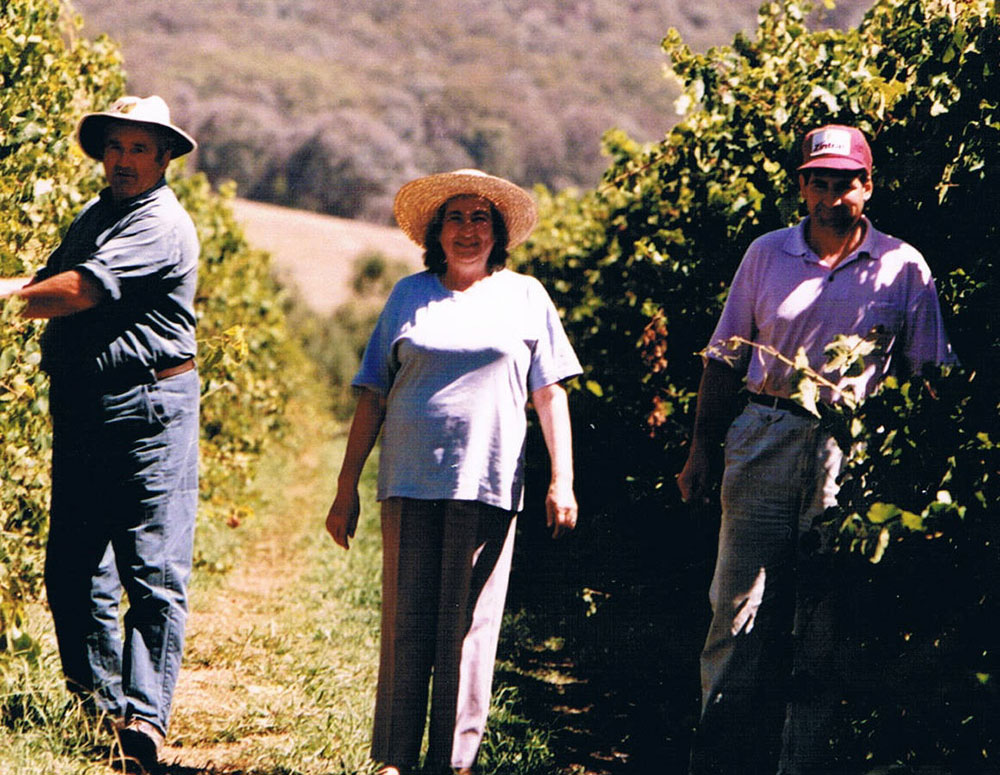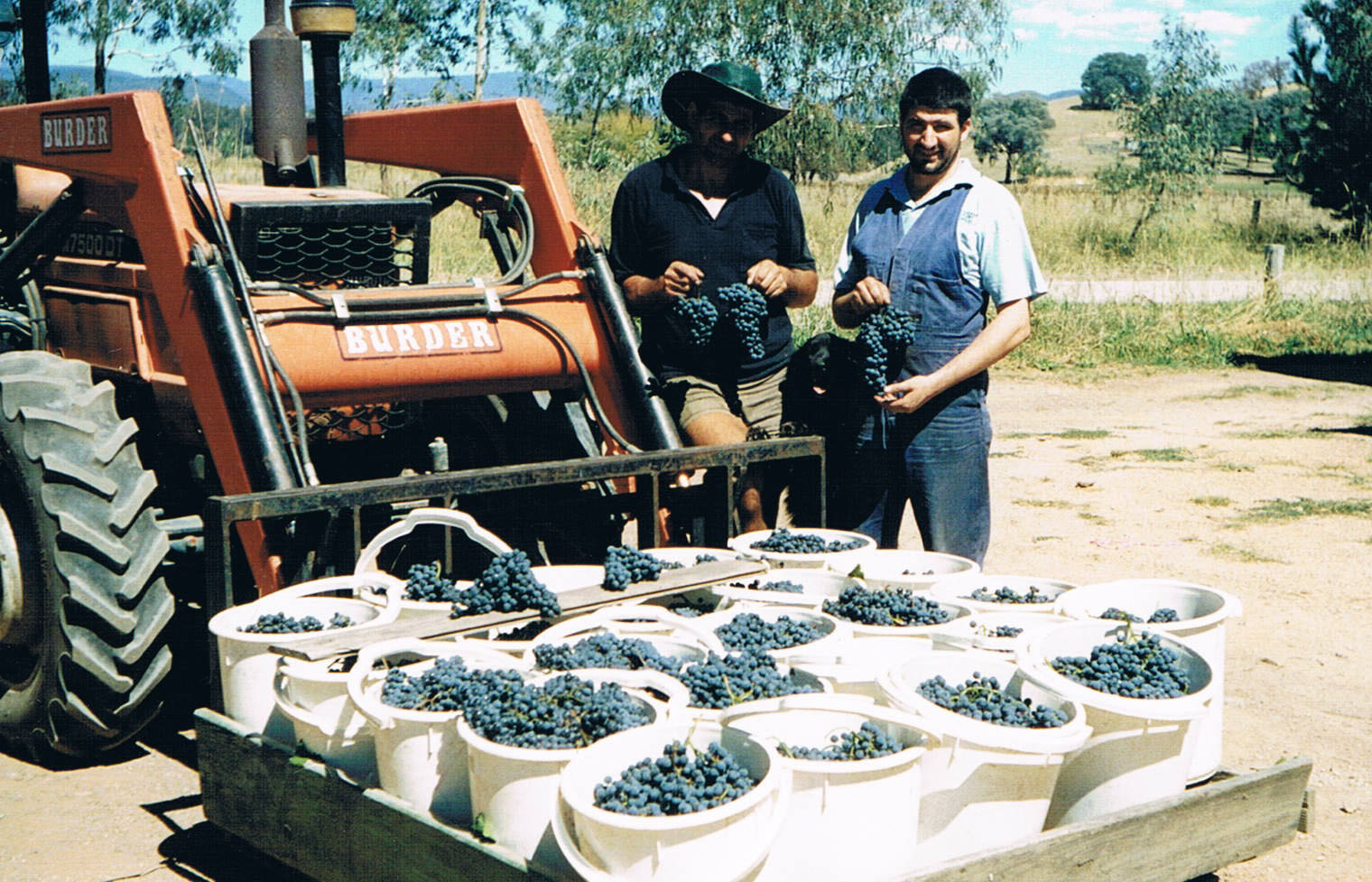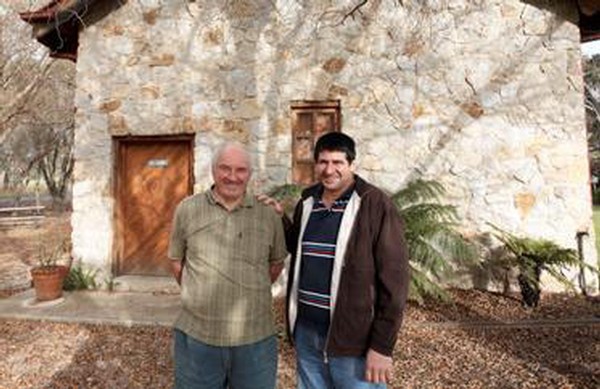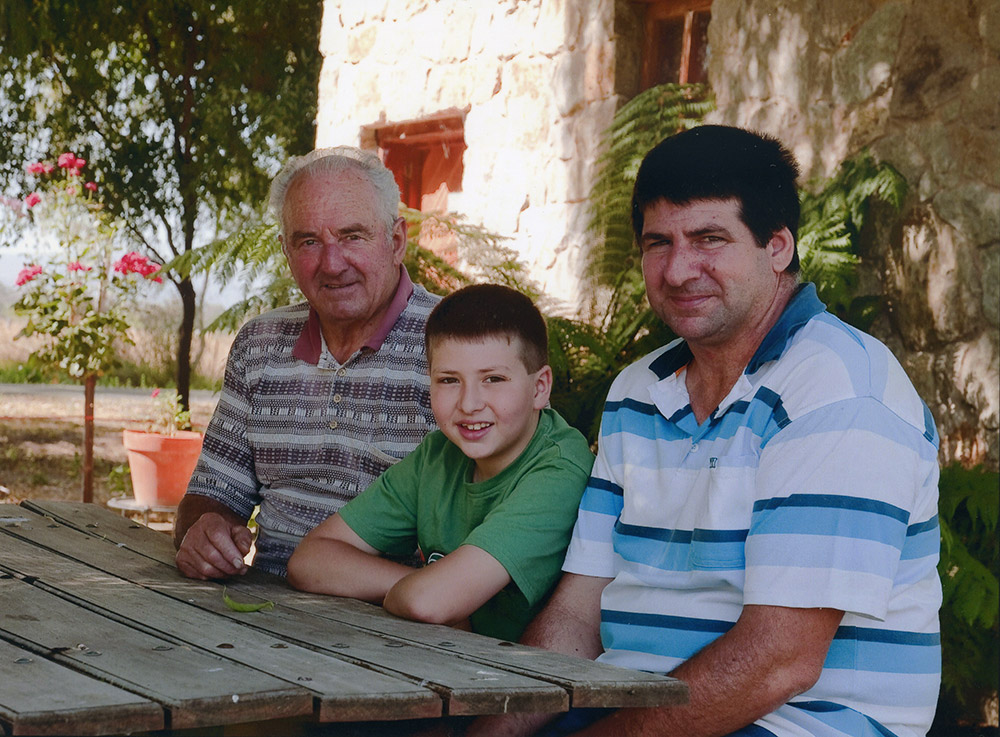 Labelling the wine La Cantina King Valley
(La Cantina meaning 'The Cellar' in Italian)
In 1995, Gino and Carmel decided to establish La Cantina King Valley. Sales started increasing and it was in 1997 that they decided to build a cellar door. It was to be a traditional Tuscan style building made from stone.
---
La Cantina King Valley Today
La Cantina continues to grow as a business but is firmly aligned with the family traditions it began with and remains solely run by the Corsini Family. Although Carmel passed away in 2003, Gino is still highly involved with the day to day running of La Cantina King Valley. Even at the age of 88, he is regularly found pruning, checking baumé levels or packing wine. Peter is now head winemaker with his siblings and extended family involved in a variety of capacities.
The grapes continue to be exclusively estate grown and all processes are completed at the King Valley property. This provides an ideal position, where the wine maker is also heavily involved in growing the grapes, ensuring the quality of fruit mirrors what is required for our wines. Our 2018 Saperavi, won a gold medal in the 2020 Australian Alternative Varieties Wine Show and was awarded the International Judge's Wine to Watch for 2020. This is a testament to our commitment, to create great quality wines with no added preservatives.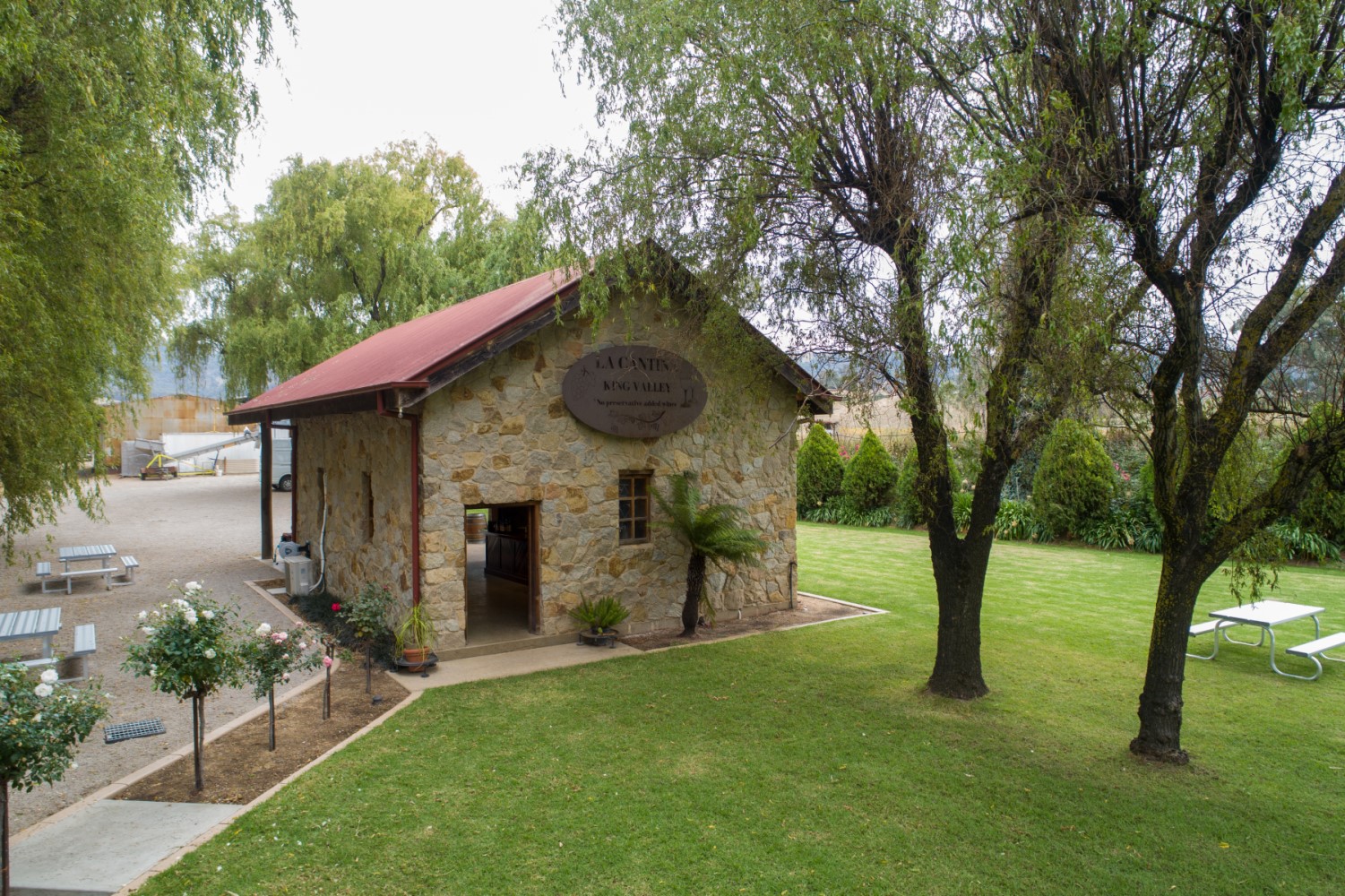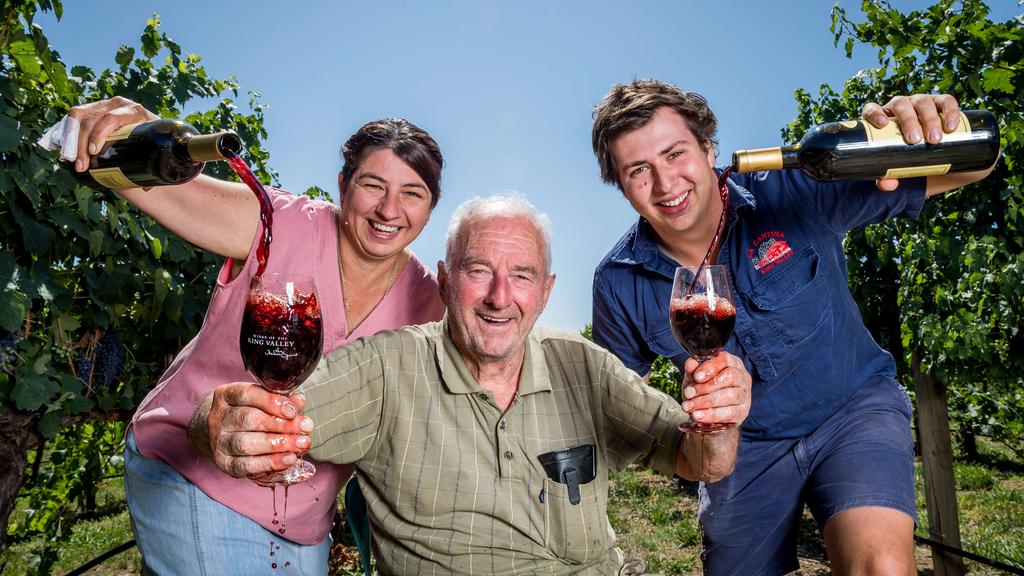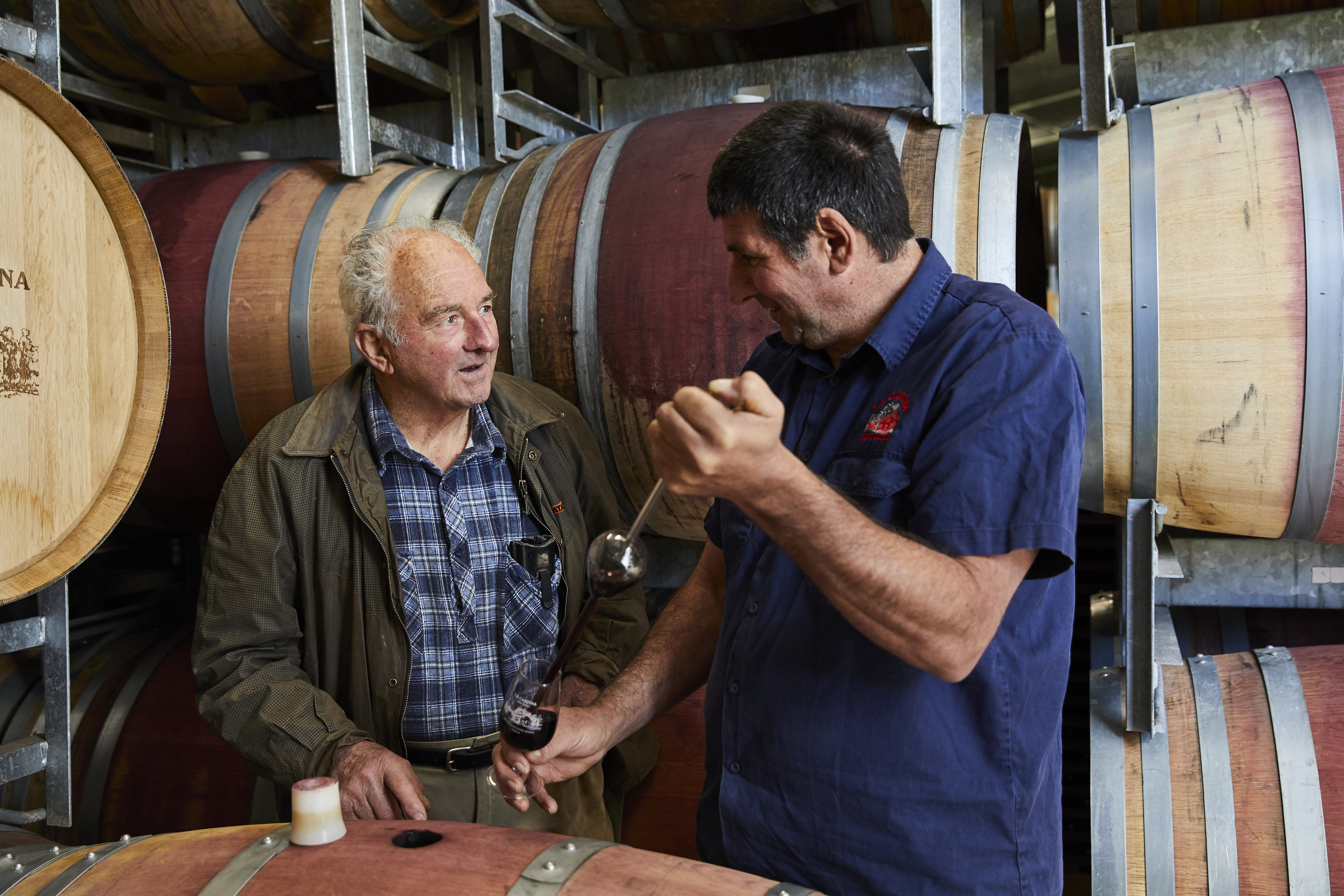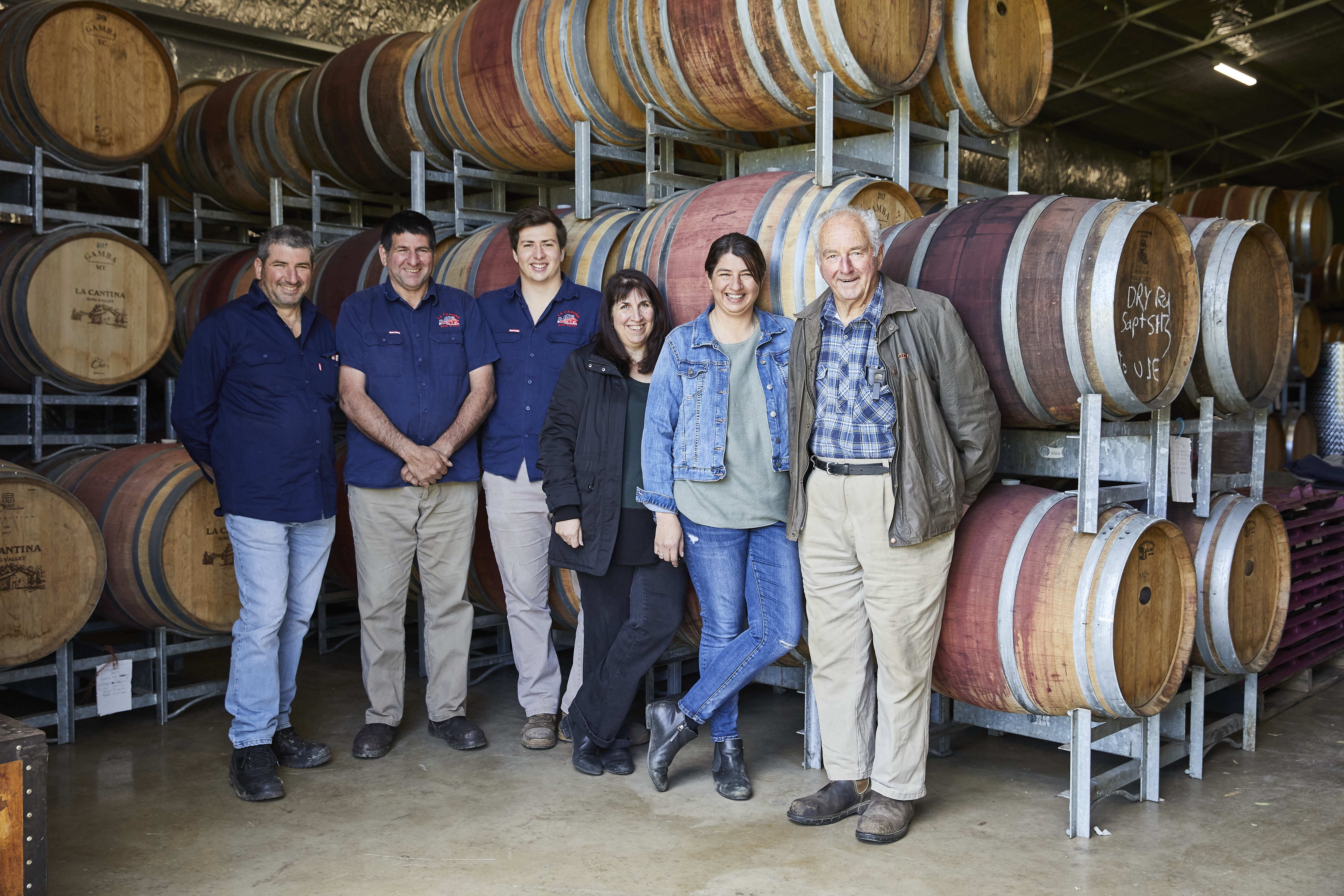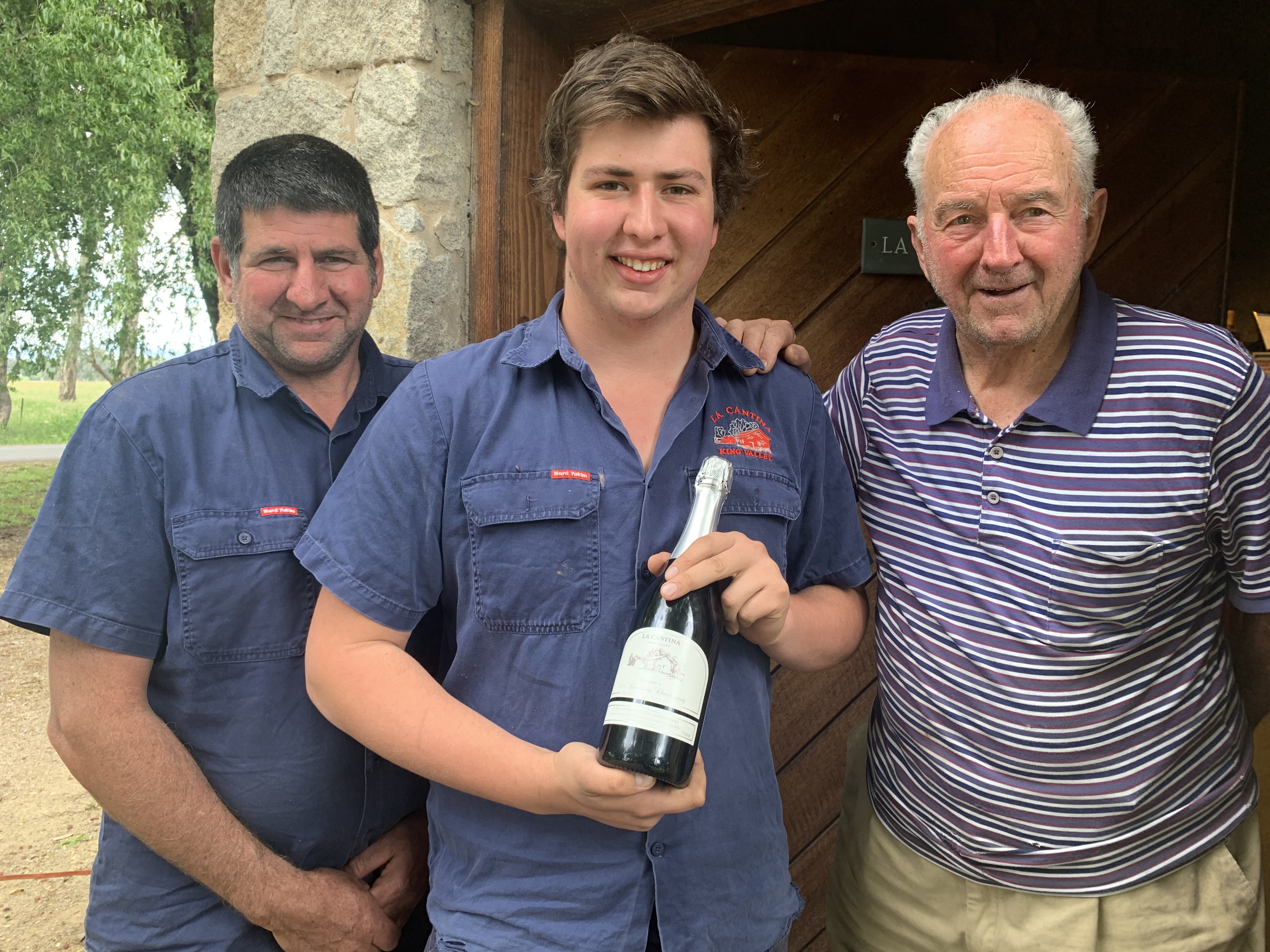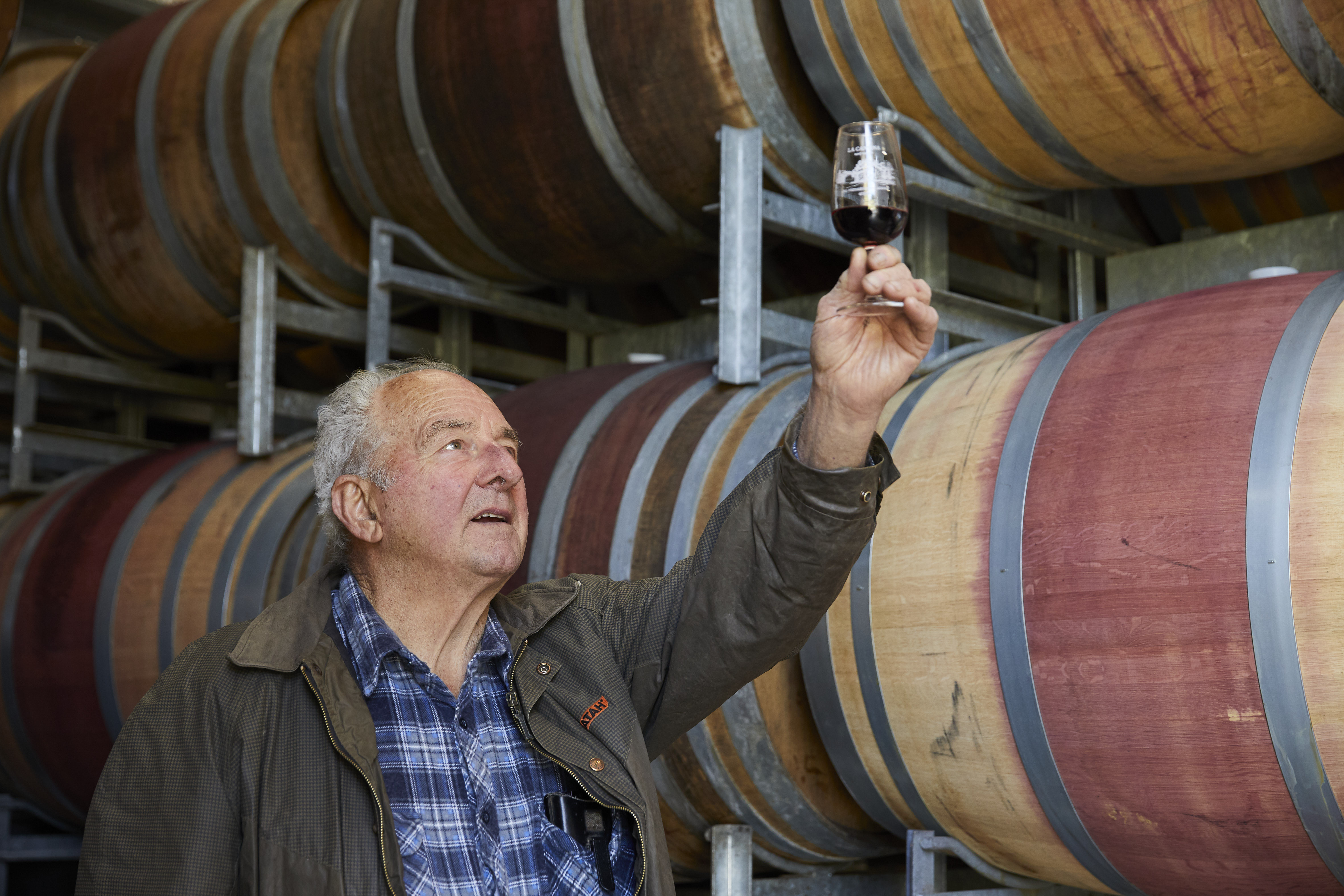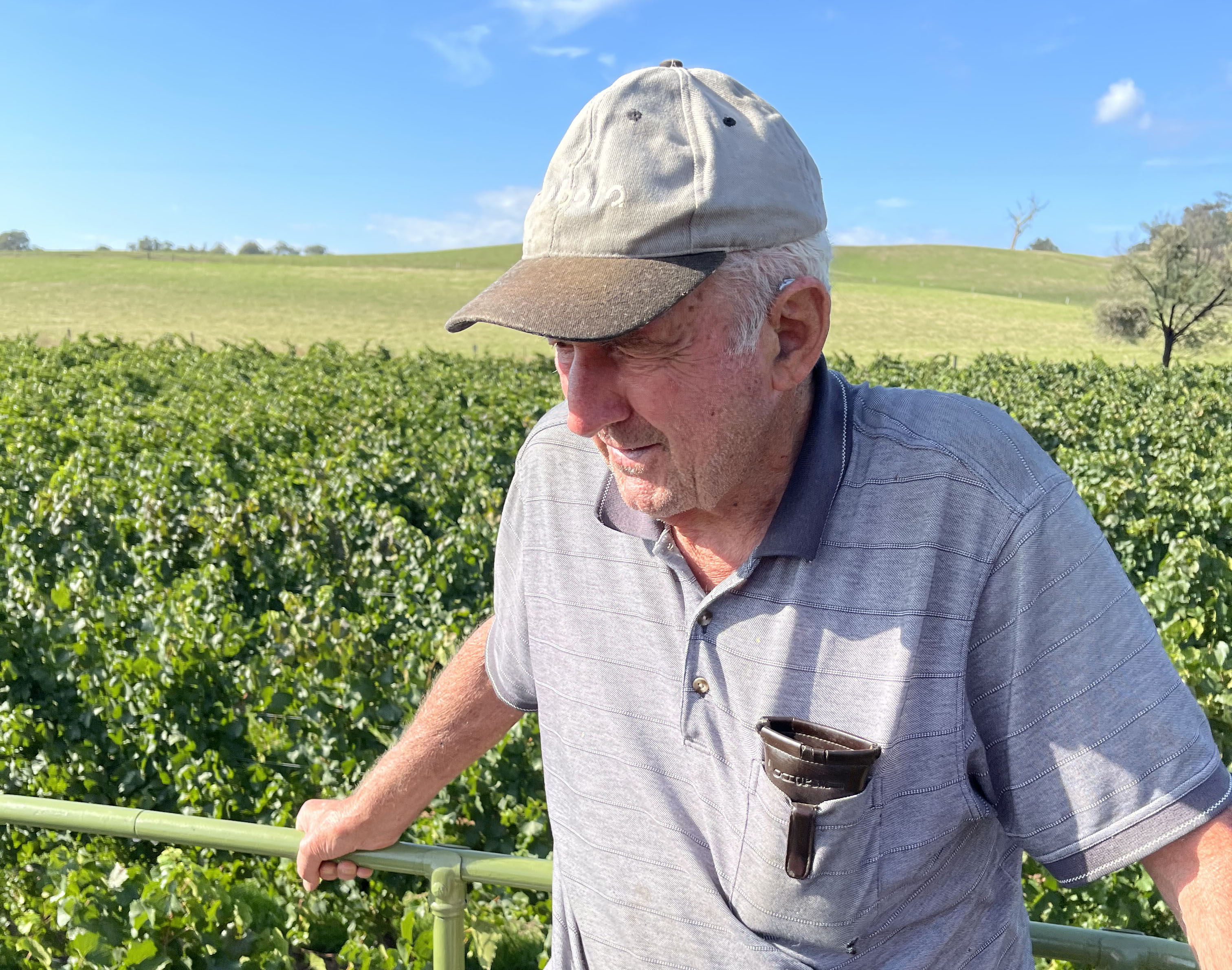 ---
Sign Up For Our Newsletter
Keep up to date on the latest wine releases, events, and promotions.